Today I wanted to cover an often overlooked topic in modern survival.  In these modern times, most of us rely on cell phones as our primary form of communication.  Some of us rely on them as our only source.  It's easy to see why when you look at plans that offer unlimited calls to other cell phones across a very secure and reliable communication network.  I'm not going to bash on cell phones as a communication means at all, I have one myself and feel crippled when I'm in an area with bad network reception or when I make a call and get that dreaded "network busy" flashing across the screen.  It doesn't happen often, but it should have us thinking about having a backup plan in case we need to get that important call out.  During a large scale emergency or disaster, we can expect to see this magical service stressed to its limit.  The limitations aren't reached often, but if you look back to the terrorist attack on New York on that awful September morning, a lot of people couldn't get calls in or out of the area for a while.  Even major sporting events push infrastructure to the limit.  I used to live within a mile of the Texas Motor Speedway.  During a NASCAR race, there would be upwards of 250,000 additional people in my quiet little area of north Texas.  Major cell service providers would set up trailer mounted towers to accommodate the additional service needs. A bit of advice when you can't get a call to go through… Try sending a text message.  Texts messages require a lot less network resources to get out and will often work when a voice call won't.   With these limitations in mind, we need to look to other means of communicating with others.  This article will not be a in depth technical manual on radio theory, but hopefully it will give you enough information to get you started on setting up a personal communication plan if life doesn't go exactly as we plan. I won't be able to cover every form of communication available to us, since that could turn into a year long series on communication where I would have to bring in true experts in the field.  I also hope to dispel some of the myths with radio communications that seem to have a stronghold in the minds of a lot of people.
HAM Radio
HAM, or amateur radio, is probably the first thing a lot of people think of when we talk about radio communications.  During a disaster, HAM operators are instrumental in getting information in and out of an affected area.  A lot of radio clubs are partnered with local and state government emergency management agencies.  These partnerships allow small agencies access to people with radio equipment and expertise they could never dream of having a budget for.  This actually drives a lot of people to get their license to operate within these bands.  I personally got my HAM license just so I could participate in a group called ARES, which handled the local SKYWARN storm spotters for the National Weather Service.  Even if this isn't an interest for you, HAM makes for a great communication method.  It does require a license to operate within these frequency bands, but the basic license, called a Technician class, is easy to obtain.  All you need to do is pass a written test administered by local HAM radio clubs.  This would get you started in HAM radio at a basic level.  There are two higher level licenses called the General and Extra class.  Each of these requires an additional written test that covers more in depth information about radio theory and FCC regulation.  In turn, you are granted privileges to more frequencies.  At the end of this article, I will post links to a lot of HAM radio resources so you can doo your own research and see if HAM would work for you and your situation.  I would like to bring up some of the limitations of HAM radio (and all radio comms for that matter).  Despite what we see in movies and have heard from people all our lives, HAM radio will not allow you to talk to anyone in the world in any reliable way.  Sure, a lot of operators carry on conversations with folks from Japan or Antarctica or Great Britain, but this is all subject to a concept known as propagation.  Propagation is basically the way radio waves travel.  That guy you talk to in Japan today might not be heard again.  It is dependent on weather conditions, solar activity, antenna design and countless other variables.  Also, if you can reach as far as Japan, then you most likely wouldn't be able to talk to someone  in the next town on the same frequency and antenna setup.  Sometimes, solar activity can block out entire frequency bands.  When I discovered that I couldn't just get my license and a transceiver and start talking to people all over the world, I was a little disappointed.  Even with these limitations, HAM has a lot to offer for backup communication.  I personally use the 2 Meter band (144-148MHz) quite a bit.  In the north Texas area, there are a ton of repeaters that let me talk to people 30 or 40 miles away with a $100 radio.  Not too shabby for a frequency that works line of sight.  Of course, these repeaters could be brought down by widespread power outages, but barring that communication is pretty easy across a wide area.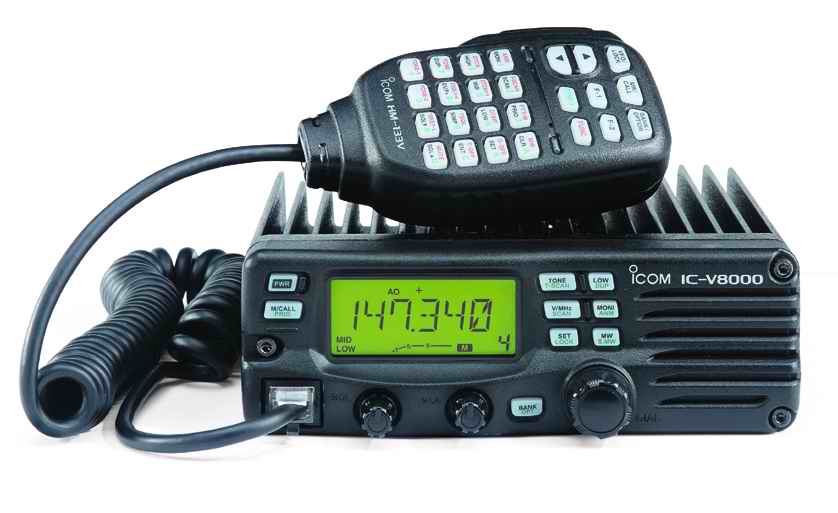 FRS/GMRS Radios
These radios are what most people turn to when they want something to communicate with friends or family over short distances.  They serve well for a group of hunters that need to talk across a deer lease or a family at the amusement park that needs to be able to coordinate with each other.  One of the biggest thing these radios have going for them is cost and ease of use.  You can pick up a pair at any big box store for $20 and get started.  Of course, you get what you pay for in that case and the radios will have very basic features.  I spent around $70 on a pair that are feature loaded and offer pretty good range.  I won't go into great detail on those radios as I plan to cover them in a review article soon.  A couple of things to be aware of when purchasing these little radios are range and legal issues.  A lot of them will say on the package that they offer a range of 18 miles or 23 miles or 36 miles.  This is complete crap and you can never expect that kind of range in daily use.  They operate line of site and no further.  If you have someone standing at the top of a mountain talking to someone in town 20 miles away, they MIGHT get that far.  There have been reports of these radios going as far as 70 miles, but that required perfect conditions that included line of site, no obstructions, and perfect weather.  In all honesty a reasonable expectation is a couple of miles.  The other thing to be aware of is that they operate on two separate frequencies.  FRS is free for anyone to use, but offers lower transmit power.  GMRS will let you operate at higher power, but it does require a license from the FCC.  There is no test required, but there is an $80 fee to get it.  Using the GMRS frequencies is as easy as changing the channel on the radio, but it is up to each individual user to ensure their compliance with FCC regulation and licensing requirements.  I've never heard of the FCC cracking down on unlicensed use of GMRS frequencies, but I don't want one of my readers to be the first.
CB Radio
CB, which is short for Citizen Band, is a high frequency radio that works similar to some HAM frequencies with much lower power limitations.  These are the radios found in just about every tractor trailer in the country.  They offer good range, in the area of 2 to 5 miles.  There is usually a lot of activity on CB frequencies, especially channel 19, which is known as the Trucker Channel.  Channel 9 is reserved for emergency use only, so makes sure not to transmit on this channel unless there is a legitimate emergency.  Because of their popularity, you should have zero expectations of privacy.  This form of communication is excellent for communication between vehicles if you are traveling with a group with multiple vehicles.
A lot of times, you will hear of people getting incredible ranges out of the radios.  Some of this is from perfect propagation, and some of it is from people operating at power levels way beyond what is legal.  I've heard conversations between people that were 80 miles apart.  These guys were probably operating at 10 times the legal power levels.  Surviving Modern Life never condones illegal activities, so if you were to ever engage in this activity, you are on your own.
There are a lot of other options available for backup communication, but I'll stop here today.  A bit later we can cover some of the other methods.  A quick word about legal issues with communications.  The FCC has complete control of all radio frequencies.  Their power is pretty much unlimited in allocating, assigning, and banning use of radio devices and frequencies.  It's generally uncommon for the FCC to nail someone for abusing regulations unless you are illegally broadcasting to the public or you are causing harmful interference to lawful use of a frequency.  That is not to say that you are immune from prosecution is you do break the law.  There is one regulation I agree with completely, and it is in regards to true emergency situations.  If there is an immediate threat to person or property, you can use any means to call for help or sound a warning.  In these situations, you could broadcast with more power than the biggest AM radio stations to call for help if you have the means.  I believe the wording of the law is "any available means".
Links:
ARRL – American Radio Relay League.  This private organization works closely with the FCC to administer the HAM bands and protects    frequencies from being reassigned by the FCC.
Practice Tests and Study Guides – This website has everything you need to prepare for taking HAM radio exams.
FCC – The FCC website contains all the info you need to remain compliant with laws and regulations.
GMRS License Page – Here's everything you need to know to apply for a GMRS license.
CB Radio – Some basic information about CB Radios